Podcast Showcase Series: Throwback Review Podcast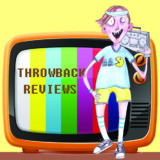 This week's showcase podcast is the Throwback Review Podcast with their episode "Childhood Toys, Part 1." Check out their website at http://throwbackreviews.com/. On this episode, Sean, Door & Rob talk about toys from their childhood. Some good, some bad & some secrets.
Do you want to hear more from Jay and Jack? Then become a PLUS member! Click here to sign up!