Sports Talk with 3 Stupid Guys: Ep. 2.1: "NCAA Baby"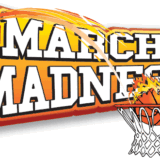 The 3 Stupid Guys talk about March Madness and their NCAA Basketball Bracket Challenge, in which the winner gets one year subscription to Jay and Jack for free!
Are you a sports fan who wants to listen to Jay, Jack and friends talk about football each week? Then become a Jay and Jack PLUS Member today! Click here to join.
Podcast: Play in new window | Download
Subscribe: RSS