Jay and Jack TV: Ep 1.35 "The Killing of R.Patz"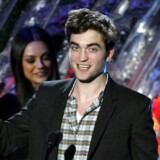 Jay and Jack talk about this past week's TV including Game of Thrones, The Killing, and the MTV Movie Awards 2011.  Plus, a bonus session of Jay and Jack Movies with their reviews of Bridesmaids and The King's Speech.
If you want to listen to this episode and haven't already done so, then be sure to become a Jay and Jack PLUS Member today!  Click here to join.