Jay and Jack TV: Ep 1.37 "And The Killer Is…?"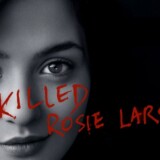 On this week's episode of Jay and Jack TV, Jay and Jack talk about the series premiere of Falling Skies, the season finale of Games Game of Thrones, and try their best not to spoil you on who the killer was in the season finale of The Killing.  Oh, wait.  There's also a review of The Green Lantern.
Want to hear their thoughts?  Then become a Jay and Jack PLUS Member today!  Click here to join.