Jay and Jack TV: Ep 1.38 "Expedition Crap?"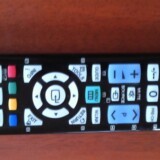 On this week's Jay and Jack TV, we discuss Expedition Impossible, Falling Skies, Wilfred and a variety of History Channel shows. That's right – summer school is in session on Jay and Jack TV this week.
Want to listen along? Then become a Jay and Jack PLUS Member today! Click here to join.  For this month, you can sign up to listen for just $.01!  That's right, just one penny!