Jay and Jack TV: Ep 1.40 "Say No to the Dress"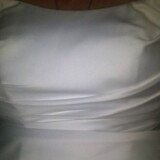 On this week's edition of Jay and Jack TV, Jay and Jack talk about what they watched this week in TV, including Falling Skies, Say Yes to the Dress, Wilfred, and more.  There's also movie talk: Horrible Bosses, Harry Potter and the Chamber of Secrets, and Harry Potter and the Prisoner of Azkaban.
Want to hear what Jay and Jack have to say?  Then become a Jay and Jack PLUS Member today! Click here to join.  For this month, you can sign up to listen for just $.01!  That's right, just one penny!