Jay and Jack TV: Ep 1.42 "Nerd Flu"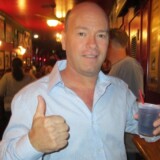 Jay and Jack are back from Comic Con but are they back in one piece?  On this week's episode of Jay and Jack TV, Jay and Jack talk about their San Diego Comic Con adventures and discuss what they've been watching on TV since they've come back to Raleigh.
Want to hear all about Jay and Jack's Comic Con adventures?  Become a Jay and Jack PLUS Member today! Click here to join.  For this month, you can sign up to listen for just $.01!  That's right, just one penny!