Jay and Jack TV: Ep 1.46 "RambleCast 2.0"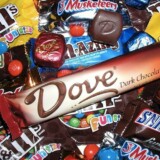 On this week's episode of Jay and Jack TV, Jay and Jack ramble on about all of your and their favorite TV shows, including Thundercats, Wilfred,the finale of Expedition: Impossible, and more.  They also talk about Superman and candy!

Become a Jay and Jack PLUS Member today! Click here to join.  For this month, you can sign up to listen for just $.01!  That's right, just one penny!  Better hurry!  Summer's almost over!