Fringe Podcast: Ep. 1.16 "All Caught Up"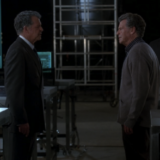 On this week's episode of The Fringe Podcast, Jay and Jack finish the last 6 episodes of Season 3: Stowaway, Bloodline, Lysergic Acid Diethylamide, 6:02 AM EST, The Last Sam Wise, and The Day We Died.  Now that they are all caught up, prepare to join them as they podcast about each new episode in Season 4!
Want to listen to Jay and Jack podcast about Fringe?  Then become a Jay and Jack PLUS Member today! Click here to join.  You can sign up to listen for just $.01 for your first month!  That's right, just one penny!