Sports Talk with 3 Stupid Guys: Ep. 1.3: "Week Three"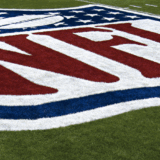 Jack, Russ, and Matt talk about the highlights from week two and then give their predictions for week three's football games.
Are you a football fan who wants to listen to Jay, Jack and friends talk about football each week?  Then become a Jay and Jack PLUS Member today! Click here to join. You can sign up to listen for just $.01 for your first month! That's right, just one penny!