Ramblecast (MP3) Ep. 4.10: "Goodbye, 18-49"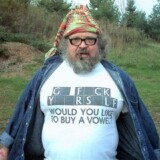 Jay is finally back from Apple training, but he can't tell you what he learned. Jack tries to come to terms with the fact that he's no longer in the 18-49 demographic range. Find out who won the last Vs. and hear what this week's Vs. is.
Do you long for the days of old school Jay and Jack and want to hear more of the return of the Ramblecast? Then become a PLUS member! Click here to sign up!
Podcast: Play in new window | Download
Subscribe: RSS