Jay and Jack TV: Ep. 3.13 "You Can't Trust Mr. Rogers"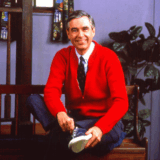 Jay and Jack have returned from their winter hiatus and are ready to podcast about TV! On this week's podcast, they discuss shows such as Blue Bloods, Person of Interest, and Arrested Development.
Would you like to watch TV along with Jay and Jack each week? Then become a PLUS member! Click here to sign up!