Ramblecast Ep. 4.29: "Lost is Back"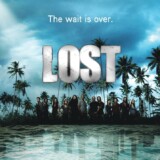 On this week's episode of Jay and Jack's Ramblecast, Jack complains about the act of going out to dinner. He also announces this year's Autism Speaks podcast weekend is April 13-14. Find out who won last week's Vs. and vote on this week's Vs. on their Facebook page.
Do you want to hear more from Jay and Jack? Then become a PLUS member! Click here to sign up!
Podcast: Play in new window | Download
Subscribe: RSS