Walking Dead with 3 Stupid Guys: Ep. 1.03 "I Ain't A Judas"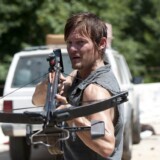 The Stupid Guys recap a mediocre episode about everyone's favorite female to hate on, Andrea. Matt points out that Beth really would never actually listen to Tom Waits, Jack rises to the occasion to defend bald zombies, and Russ's phone is really dead. Join us LIVE on TalkShoe Mondays at 10pm EST.
Are you a TV fan who wants to listen to Jay, Jack and friends talk about The Walking Dead each week? Then become a Jay and Jack PLUS Member today! Click here to join.