Ramblecast Ep. 4.41: "24-Hour Layover"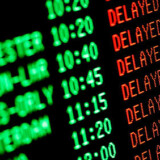 On this week's episode of Jay and Jack's Ramblecast, J&J catch up on the past couple of weeks and Jay shares another story from his trip to Europe. Check out this week's "Poll Question of the Week" for listeners to go to their Facebook page to vote on.
Do you want to hear more from Jay and Jack? Then become a PLUS member! Click here to sign up!
Podcast: Play in new window | Download
Subscribe: RSS