Podcast Showcase Series: Tales from the Cask Craft Beer Podcast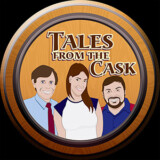 Continuing on with their summer long special series showcasing other podcasters within the Jay and Jack Community, it's TALES FROM THE CASK CRAFT BEER PODCAST! Check them out on iTunes!
Do you want to hear more from Jay and Jack? Then become a PLUS member! Click here to sign up!