Jay and Jack TV: Ep. 5.03 "It's Cute"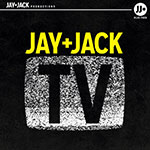 Jay and Jack discuss what was on TV this week, including The Goldbergs, Saturday Night Live, How to Get Away with Murder and more. Join their Facebook group at www.facebook.com/groups/jayandjackgroup.
Want to listen to Jay and Jack talk about TV? Then become a Jay and Jack PLUS member today. CLICK HERE to join.