Don't Miss Out!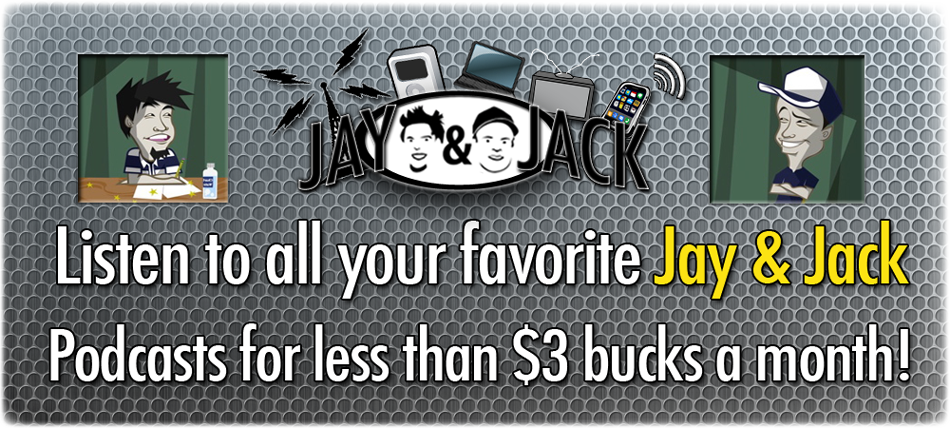 Here's what you'll be missing out on!
When you Join Jay and Jack Plus+, you'll get access to all these Premium Podcasts!
Jay and Jack's Ramblecast – Free for everyone!
Jay and Jack TV
The Married Man Show
The Game of Thrones Podcast
The Fringe Podcast
The Rant Cast
The Downton Abbey Podcast
The Firefly Podcast
In addition to our premium podcasts, you'll get:
A premium podcast iTunes feed.
Downloadable podcast episodes.
New podcast episodes each week, like a lot of them!
Change your mind? Click here to Subscribe!