Married Man Show: Ep. 3.44 "Wal-Mart Wine"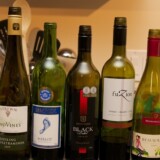 On this week's episode of the Married Man Show, Dale shows up to record with a bottle of wine that he bought from Wal-Mart.  Does hilarity ensue?  Listen and find out!
Want to know what happens when you mix Dale and cheap wine?  Then become a Jay and Jack PLUS Member today!  Click here to join.