Married Man Show: Ep. 4.20 "The 11th Commandment"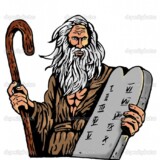 Warm Taffy is back this week! He, Jack, and No-Jay are here to answer all of your questions on dating, relationships, and life in general.
Want to subscribe to the Married Man Show? Then become a Jay and Jack PLUS member today. CLICK HERE to join!