Married Man Vault: Ep. 1.3 "3 and a 1/2 Seconds"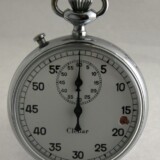 Back when The Married Man Show was still called The Married Man Podcast, a revelation about Dale is made. Single Guy Dale and Married Man Jack answer some listener questions. Dale also goes over his Top 11 Reasons a Man Stays Single. Originally aired August 9, 2007. The complete set of archives will be on the Jay and Jack TV PLUS feed.
Email: MarriedManPodcast@gmail.com. Phone: (510) 69-TAFFY.
Want to subscribe to the Married Man Show? Then become a Jay and Jack PLUS member today. CLICK HERE to join!
Podcast: Play in new window | Download
Subscribe: RSS