Married Man Vault: Ep. 1.7 "It's One of His Rules"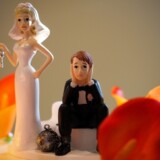 On this episode of The Married Man Podcast: Single Guy Dale and Married Man Jack answer some listener questions, and get responses to some of last week's listener questions. To close out the show Jack reads Dale a letter from the first Win a Date with Warm Taffy entrant. This episode originally aired September 16, 2007.
Email: MarriedManPodcast@gmail.com. Phone: (510) 69-TAFFY.
Want to subscribe to the Married Man Show? Then become a Jay and Jack PLUS member today.

Podcast: Play in new window | Download

Subscribe: RSS