Ramblecast (MP3) Ep. 4.9: "From Virginia"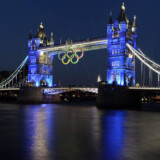 Jay is in Virginia for more Apple training, so he and Jack are recording remotely. Jack reveals how much he hates the Hunger Games movie and the guys talk about the Olympics. Find out who won the last Vs. and hear what this week's Vs. is.
Do you long for the days of old school Jay and Jack and want to hear more of the return of the Ramblecast? Then become a PLUS member! Click here to sign up!

Podcast: Play in new window | Download
Subscribe: RSS