Sports Talk with 3 Stupid Guys: Ep. 3.12: "Week Thirteen"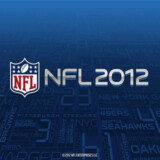 On this weeks episode: Happy Birthday Russ, the guys recap the Thanksgiving games, as well as their favorite parts of the Walking Dead, and then make their picks for Week 13. We learn what drug Russ is addicted to, and why Jack is over the term 4th and 29. Enjoy your Jack in the Box, because there's plenty of it on this show. Check out www.Facebook.com/Groups/JayandJackGroups for more details!
Are you a sports fan who wants to listen to Jay, Jack and friends talk about football each week? Then become a Jay and Jack PLUS Member today! Click here to join.