Sports Talk with 3 Stupid Guys: Ep. 3.20: "Super Bowl Super Picks"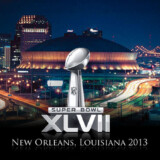 Jack brings his A game and creates 16 different things for the guys to guess. It's a horse race between the guys, and it all comes down to the Super Bowl. Also Matt admits to doing yoga, and Jack and Russ don't let him forget it!
Are you a sports fan who wants to listen to Jay, Jack and friends talk about football each week? Then become a Jay and Jack PLUS Member today! Click here to join.