Sports Talk with 3 Stupid Guys: Ep. 4.01: "Week One"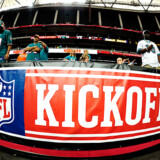 Sports Talk with 3 Stupid Guys is back! The guys talk about week one of the (American) football season and make predictions, including whether or not the Oakland Raiders will win more than two games.
Are you a sports fan who wants to listen to Jay, Jack and friends talk about football each week? Then become a Jay and Jack PLUS Member today! Click here to sign up! Be sure to join their Facebook page at www.facebook.com/groups/jayandjackgroup.