Jay and Jack TV: Ep. 5.01 "The South Simpsons Guy"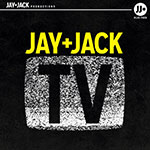 Jay and Jack TV is back for the new TV season! Join Jay and Jack as they discuss what was on TV this week, including Blue Bloods, Forever, How to Get Away With Murder, and more. Join their Facebook group at www.facebook.com/groups/jayandjackgroup.
Want to listen to Jay and Jack talk about TV? Then become a Jay and Jack PLUS member today. CLICK HERE to join.