Lost Podcast: Ep. 7.06 "Numbers in Translation"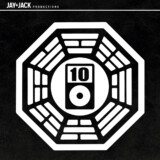 On this episode of The Lost Podcast with Jay and Jack, Jay, Jack and a special guest discuss the episodes "Homecoming," "Outlaws," "…In Translation," and "Numbers." Join their Facebook page at www.facebook.com/groups/jayandjackgroup.
Do you want to hear more from Jay and Jack? Then become a PLUS member! Click here to sign up!